1980 However, Gerty played the guitar parts on some of the songs on Rich's first solo album.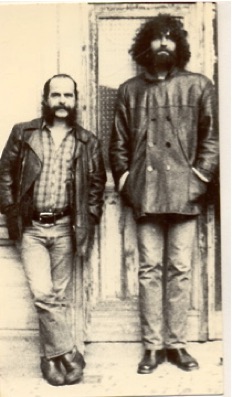 Rich & Richard Bargel, 1985
1989 Gerty, meanwhile back in Cologne, too, recording an album with his new band S.O.Blue, needed someone to write the english lyrics for their songs.
Guess who got the job.
S.O.Blue's ›Many Roads‹ album, 1989
1992 He and Rich met again, when Cologne concert venue E-Werk celebrated its 15-year-jubilee. The staff was allowed to choose the musical act for that night – and voted for Schroeder Roadshow. An offer the band could not refuse – they reunited for two weeks of rehearsal and this one gig. Which actually became a huge success. Today unauthorized video excerpts still collect clicks and thumb-ups on YouTube.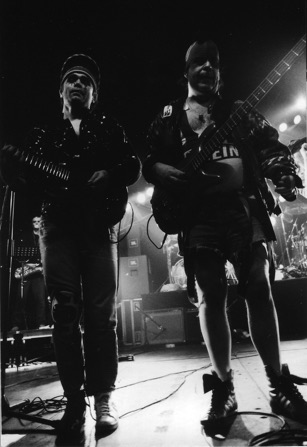 Gerty & Rich @ E-Werk, Cologne 1992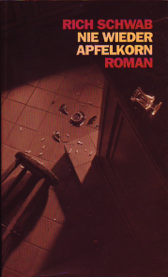 The same year, by the way,
Rich published his first novel about a merrily drinking rock drummer involved in a case of drug dealing, kidnapping and the dirty sides of music biz.
1994 Rich joined singer Inge Mackenthun and former Schroeder and S.O.Blue drummer Gerhard Sagemüller, now playing acoustic guitar, for a demo production to promote their Kozmic Blue project. Cloudy Colours' Cläusel Quietschau of Trio Rio fame played the second (!) bass, and an illustrious all star line-up of fellow Cologne musicians sat in. Studio owner and producer Andy Diekmannshenke himself took over the drum stool.
Right away Andy and Rich became friends and decided to form a rock trio. For the guitar player with a voice job Rich suggested – who else? – Gerty Beracz:
Rich Choice complete.
Rich Choice live: Gerty, Andy D. & Rich, Cologne 1992
But a couple of months of rehearsing, a handful of gigs and a contribution to a Humba Records compilation later Rich had to give up: Finger arthrosis had gradually made playing bass too painful.
Andy continued his career as studio engineer, producer and drummer-for-hire,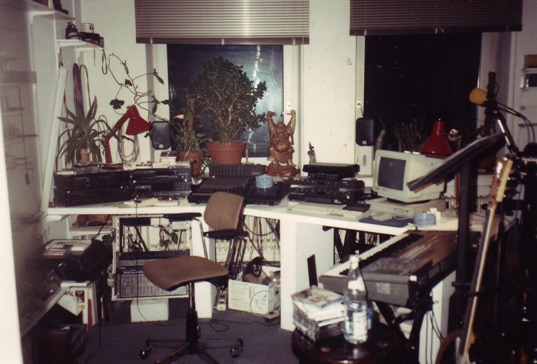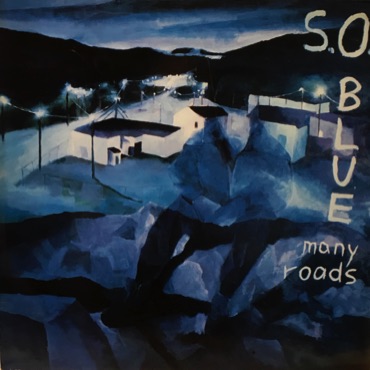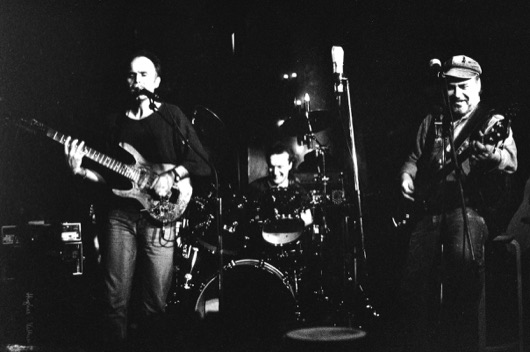 … and Rich concentrated on writing songs, while occasionally touring with i.e. the Richard Bargel Blues Band or the Alex Oriental Experience …
Thomas Simmerl, Gerty,
Sigi Rössert & Wesley Plass, 1985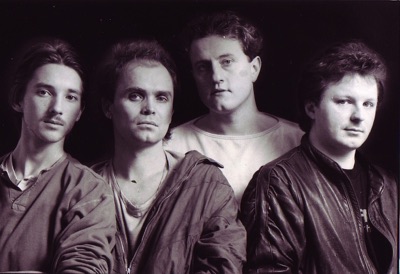 S.O.Blue 1989: Bine Tucht, Peter Schaul, Tina Braun, Gerty, Gerhard Sagemüller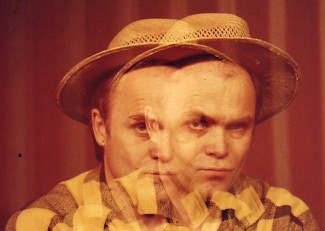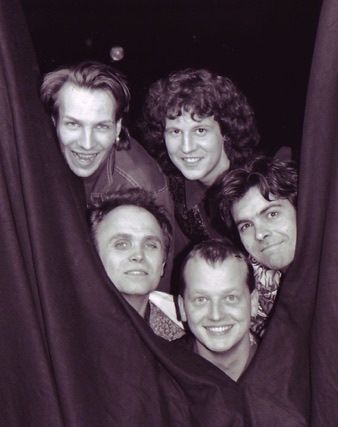 1990 Gerty joined the house band of comedy show Pink Punk Pantheon in Bonn, a very successful event that runs for eight sold out weeks in the carnival season every year. And Gerty's still with it until today …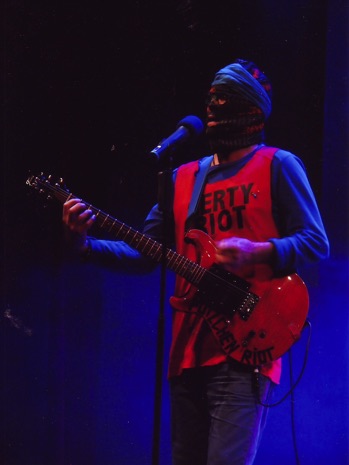 …and Rich retired to his home studio and his first Mac to write more songs, novels and compose soundtracks for radio plays and films in his own two finger technique on keyboards.
Gerty's side band Merry Go Round indeed comes around: They do gigs for the German Green Party, work as the RTL Radio Live Band and as the backing band for The Rocky Horror Show, and play private parties, street fairs, and festivals …
Oddly enough, Gerty still has the time and energy to join Wollie Kaiser's Timeghost project, performing a unique progressive, sort of brute Jazz-Rock-Fusion.
Gerty sort of relaxed with Rita, Fritz & Franz, writing and playing children's music and gigging in schools and kindergardens for three years, before changing trains again, playing rocky songs and singing in Cologne dialect with Schmitz.
Merry Go Round 1994: Marius Goldhammer, Gerty, Christoph Stupp, Jochen Börner & Peter Schaul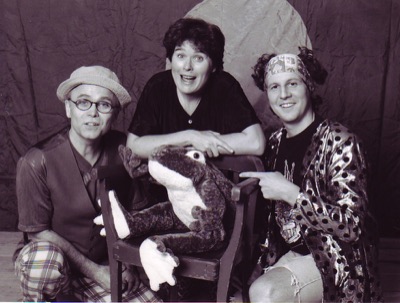 Gerty, Rita Zimmermann
& Christoph Stupp, 1998
… or with his old Schroeder pal Uli Hundt, touring Germany as Uli Hundt & die Betablocker …
Then he moved to Munich, where he established the rock band Strinx …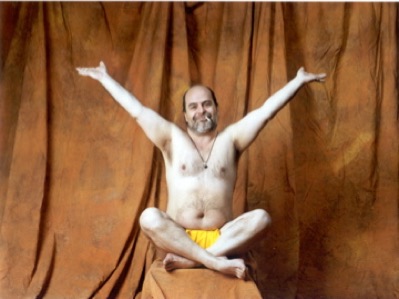 Cover foto of Rich Schwab's Best of-release
›Lieb doch einfach mich‹, 1996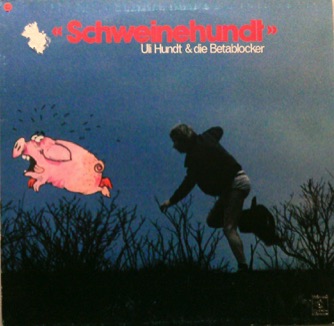 … or playing at the legendary Wackersdorf festival as Uli Hundt & der Wahnsinn in 1986 …