1965 Gerty Beracz and Rich Schwab first met in high school, in Cologne, Germany. They both played in rivalling beat bands – Gerty played guitar and sang with The Bedlams, covering Beatles, Kinks and James Brown songs, Rich played bass and sang with a group, covering Pretty Things, Small Faces, Animals and Them songs.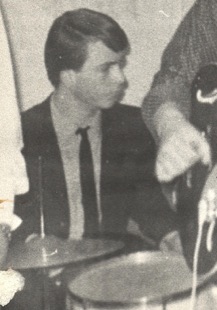 Rich drumming with a group in 1964
Gerty with The Bedlams in 1965
1970 Gerty played guitar and sang with Salvator Venit, a four-piece band with drums, bass and a flute player. They wrote their own more jazz orientated material, with lots of room for extensive improvisation.
Then their bass player quit.
In came Rich, after a couple of years of gaining experience in blues bands like Action Set, a failed new start with a group II, and an excursion to the Amsterdam psychedelic rock scene. They jammed for a couple of hours and immediately formed mhagara, living together in a meager little garden shack and developing something that might be called »free rock«, with influences of blues, jazz and african, latin and indian music. Very improvisational, very hard and dirty, especially when flute player Wolli Kaiser had learned to play the tenor saxophone. (He later became famous as the leader of the Saxophon Mafia and Deep Schrott.)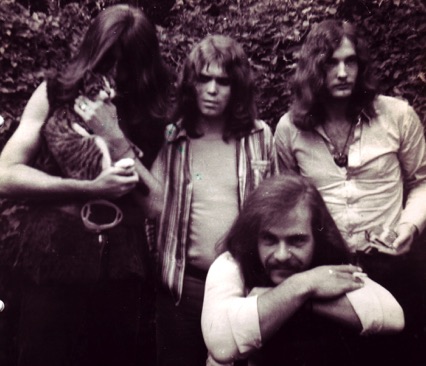 mhagara 1970: Gerd Saal, Gerty, Rich, Wolli Kaiser
1972 Maybe they were too avantgarde, maybe the lack of some sort of management was to blame – you can't survive by doing three or four gigs a year. Rich got an offer by the more successful jazz-rock band Eiliff, and simply had no choice but take the job. Meanwhile Gerty continued his studies at the music school Rheinische Musikschule in Cologne, Germany.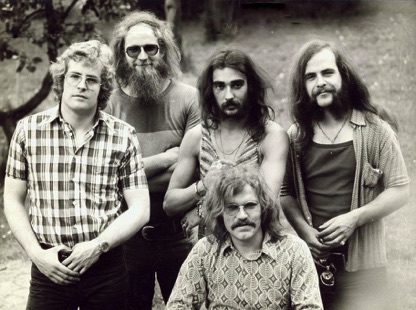 Eiliff 1973: Uli Stollenwerk, Detlev Landmann,
Houschäng Nejadepour, Att, Rich
1974 Eiliff disbanded when Keyboarder Rainer Brüninghaus left to join Volker Kriegel's band, and guitarist Houschäng Nejadepour took a career step joining Guru Guru. Rich followed an offer by Baden-Baden based Brainstorm continuing to play jazz-rock until sax player/guitarist and leader Roland Schaeffer emigrated to Guru Guru, too.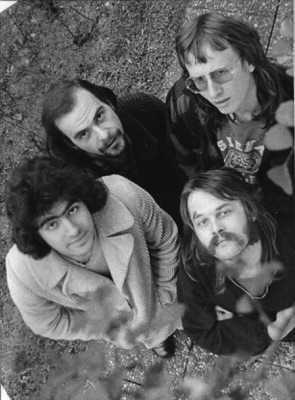 Brainstorm 1973:
Nick Nikitakis, Rich,
Roland Schaeffer, Horst Mittmann
1975 Rich moved back to his hometown Cologne and took a night job as a bar keeper, and occasionally accompanied late singer-songwriter Günter Hoffmann. When Hoffmann wanted to get a band together, Rich invited his old pal Gerty – and after a few months of songwriting, rehearsing and watching various drummers and keyboarders come and go even Hoffmann himself gave up.
Then Rich and Gerty got an invitation of bar owner and singer-songwriter Uli Hundt to organise a band playing his anarchic songs in German: The Schroeder Roadshow was born.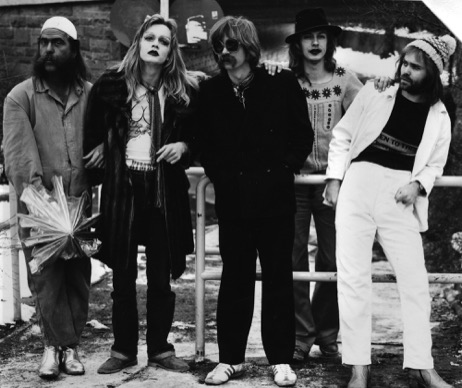 Schroeder Roadshow 1976: Rich, Manni Hollaender,
Uli Hundt, Richard Herten, Gerty
1976–1983 5 albums, excessive touring with up to 200 gigs a year – a good 25 % of those benefit concerts – with new frontman Gerd Köster and Frank Hocker on second guitar made the band, with their unique mix of hard but jazzy rock, comedy and respectless political lyrics one of the favourites of both critics (»The german Stones, only more intelligent«, Sounds titled a review in 1983) and the German alternative and left wing scene.
But nothing lasts forever – being only the german Stones, the band fell apart …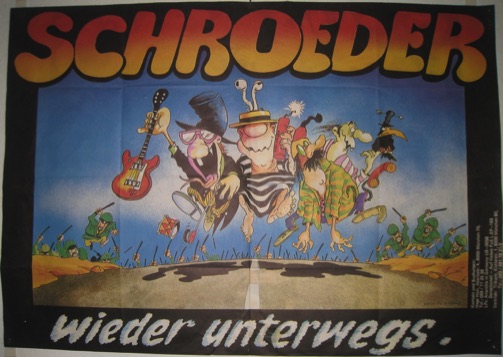 Schroeder Roadshow tour poster, 1979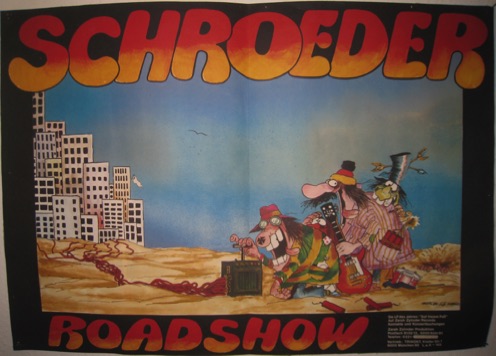 Schroeder Roadshow tour poster, 1978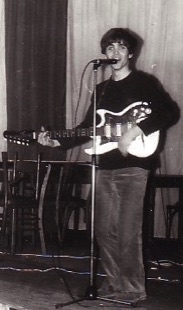 Meanwhile, Gerty gave guitar lessons and played in various cover bands …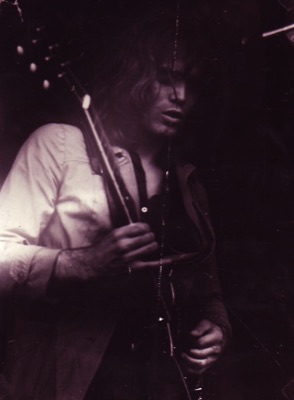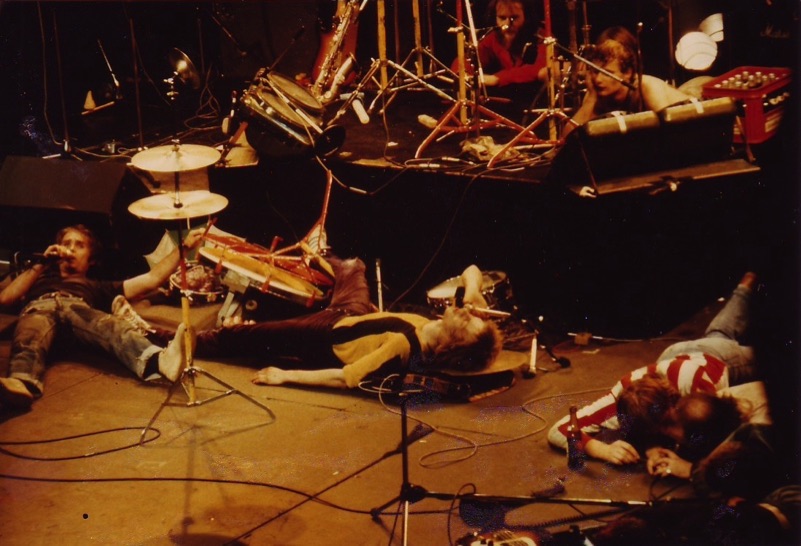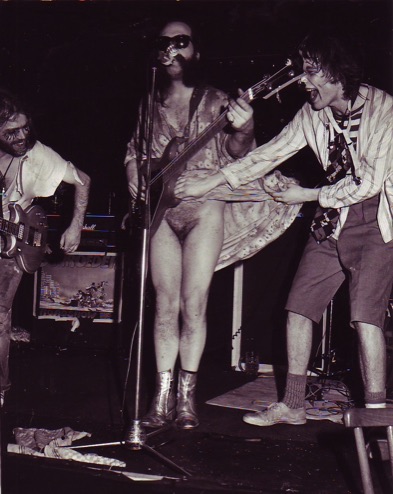 Gerty amused, Rich doing his version of Muddy Waters' "I'm a Man",
whistleblower Jächt Köster, live 1978